Change the design of the contact info view when the edit mode is off.
AddressBook Aid2 3.1, Second Contacts2 3.1, vCard Editor2 3.1 and vCard Lite 1.1.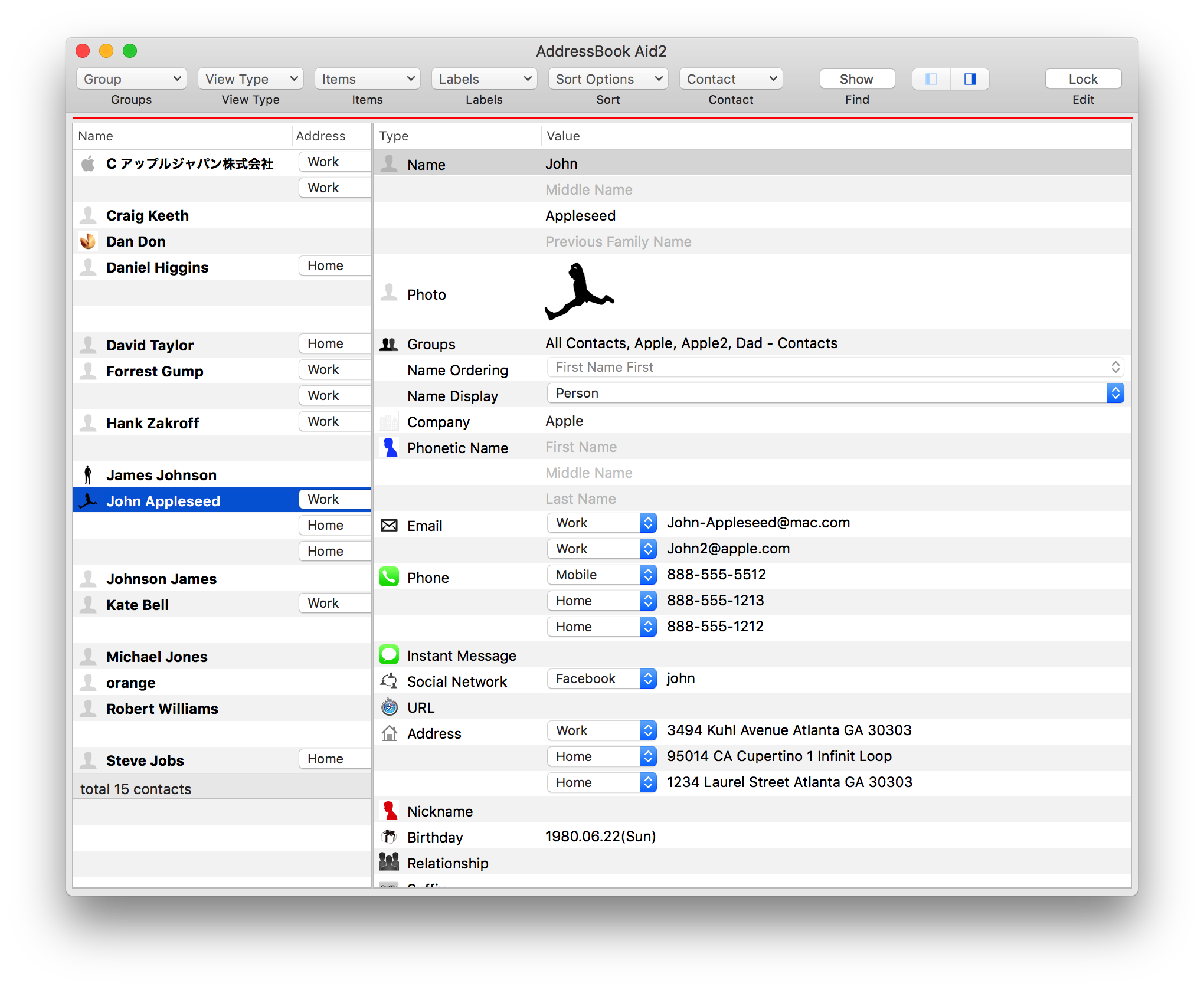 In the case contacts consist of several rows like below: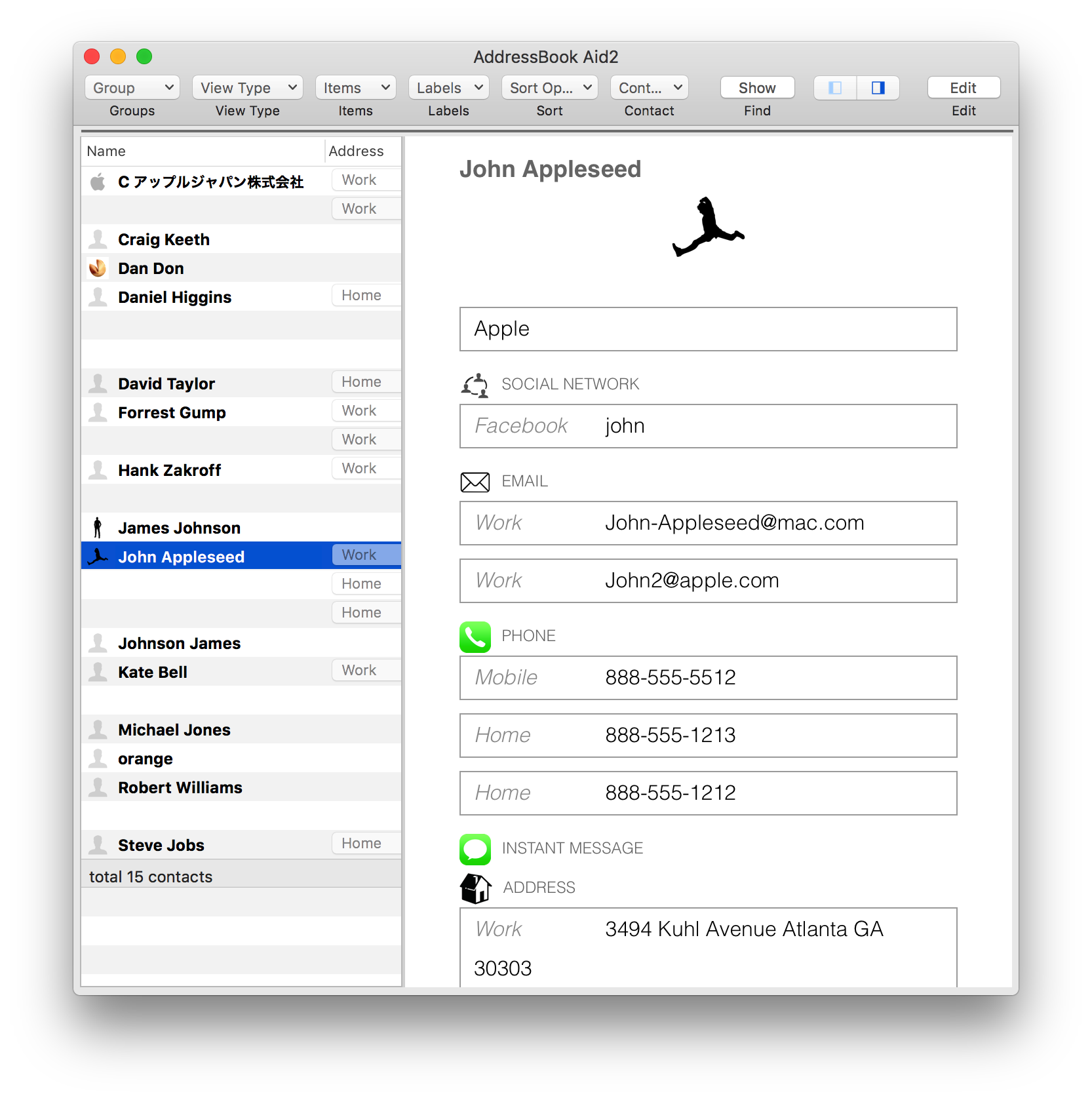 At the former version those contacts are separated into rows apart, when you sort at the company column.